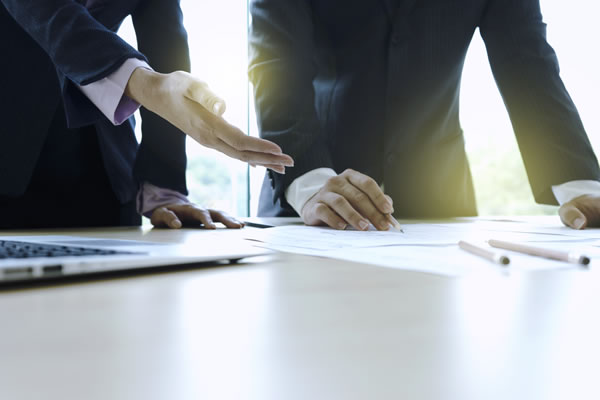 Unlike a Chapter 7 bankruptcy, Chapter 13 allows those with income to repay all or part of their debts through an affordable payment plan. A Chapter 13 bankruptcy does not require liquidation of assets, making it an attractive option for people who want to keep their home, car, or other assets while applying disposable income to debt resolution plan. It can be a very effective restructuring solution for people who are behind on house or car payments or who owe tax debt. Typically, a Chapter 13 bankruptcy payment plan will range from 36-60 monthly payments and is overseen by a court-appointed trustee who will collect and distribute your payments to creditors. Rich Pecoraro and his staff have many years of experience representing clients in Chapter 13 cases and navigating the nuances of the U.S. Bankruptcy Code and the Virginia Code. He can determine the most likely outcome of your case before filing and how to make your debt repayment plan as affordable as possible.
What Is a Chapter 13
Bankruptcy?
Chapter 13 is a way to eliminate certain debts through a reorganization plan without having to liquidate your assets. A bankruptcy attorney can help you propose a repayment plan that works for you and your unique situation.
Types of debt that can usually be paid off with a Chapter 13 bankruptcy filing include:
Credit card debt
Medical bills
Personal loans
Back taxes
Past due mortgage payments
Past due vehicle loan payments
Tax debt
If you've fallen behind on loan payments, a Chapter 13 could be a viable option to make repayment more manageable while still keeping your property and assets.
How Do I Qualify For
Chapter 13 Bankruptcy?
To qualify for a Chapter 13 bankruptcy, you must show that you have the means to pay down debts over time, whether through income, proceeds from a property sale, Social Security payments, pension income, or a variety of other sources. A bankruptcy attorney can review the acceptable forms of payment with you and the best way to succeed in a debt repayment plan that is affordable an effective.
What To Expect After Filing
For Chapter 13 Bankruptcy
When filing for Chapter 13 bankruptcy, you must present the Court with proof of income and a proposed payment plan for your debt. At Rich Law, we can help you gather the required documents for a court filing and create and propose a payment plan that pays back an affordable percentage of your general unsecured debt. The payments can be paid to the trustee through a deduction from your wages or bank account. Once the repayments are completed, the debts will be discharged.
If you are struggling with large amounts of debt, a Chapter 13 bankruptcy can give you breathing room to restructure your payments and extend due dates. At Rich Law, we understand how stressful it can be to fall behind on payments when you have overwhelming debt. Give us a call today to schedule a free bankruptcy consultation. We are happy to review your case and provide you with the bankruptcy information you need to determine the best route for you.